Pollachi Citizens Charter
Educate Empower Engage Enrich
100% of Our Net Operating Profits are Contributed to Our Social Responsibility Initiatives.
We started JLMM Asia not just aimed at Profit but rather a means of Funding for our various Social Initiatives aimed at the Betterment of the Poor and Needy.
We Are A Civic Social Movement To Educate And Empower People Of Their Rights As A Citizen And Their Role In Society And Engage Them To Fulfill Their Responsibilities And Enrich The Society As A Whole.
People Need To Be Empowered To Work Together To Meet Their Needs Rather Than Relying Upon The State Or Commercial Establishments By Educating People Of The Rights As A Citizen And Their Responsibility As A Stakeholder In The Wellbeing Of Their Community And The Country.
We Will Assist The People To Exercise Their Rights And Engage In Meaningful Interactions With The Community To Create A Wholesome Environment For Themselves, For Others In Their Community, Neighborhood, For The Next Generation And Enrich Lives Of Every One.
We Create A Platform For The Public To Interact And Improve Lives.
Some Of Our Initiatives Include
• "Don't Litter" Campaign
• "Protect Our Environment" Campaign
• "Donation Drive" Campaign
• "Don't Contaminate Land" Campaign
• "Keep The Air Clean" Campaign
• "Conserve Water" Campaign
Our Campaigns
Don't Litter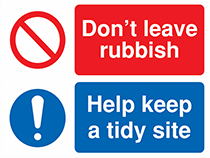 We Enable Change in the Perceptions of Litterers and Littering by Educating the Need for Cleanliness to Induce a Long-Term Change in Behaviour and Cleanliness Standards Leading to a Cleaner, and a More Beautiful Neighbourhood.
Donation Drive
We Encourage People to Donate Pre-Used Items and Give Them a Second Life by Recycling Them. Pre-Used / Used Clothes, Items, Electronics, Toys, Sports Equipment, and Furniture. Recycling Saves Water, Energy and Landfill Space.
Road Safety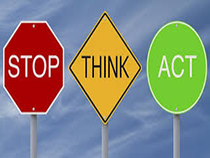 We Assist in Raising Awareness about the Need for Road Safety and Shaping the Attitudes and Behaviours of Change Attitude to Boost Public Acceptance of Road Safety Measures and Improve Driving Habits to Ensure Public Safety.
Protect Environment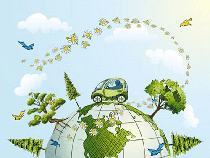 We Assist in Educating the Need for Effective Usage of the Limited Resources Available to Us and Help Reduce the Carbon Footprint of Our Daily Resource Consumption and Ingrain the Habit of Recycling and Reusing.