About JLMM Asia
Our Entire Organization is Aligned Behind One Mission:
Deliver Superior, Sustainable Services To Achieve Real Business Results through A People Centered Approach.
This Serves as the Corner Stone in All Our Endeavours in Managing Our Businesses.
We Started the Organisation not just as a business entity aimed at profit but rather a means of Funding for our various Social Initiatives aimed at the Betterment of the Poor and Needy.
We leverage our Collective Expertise to Identify and Assess Leaders who can Support the Successful Growth of Our Client Organizations by Providing a High Level of Trust, Agility, Expertise and Innovation to Develop an Intimate Knowledge of Our Client's Business, Creating Long Term Relationships.
No matter how big you are, Public or Private or what Industry or Sector You do Business, We can help You Work Smarter and Reach Your Goals. From Creating Standards of Excellence to Training Your People to Work in More Effective Ways, Assessing How You're Doing, and Helping You Perform even Better in Future. We can combine any of Our Products and Services to Create a Package that's Tailored to Your Business.
Be it, HR Outsourcing Solutions, Business Consulting Solutions, Corporate Branding Solutions, Website Hosting Solutions, Website Designing Solutions, Logo Designing Solutions, Social Media Solutions, Business Card Design Solutions, Marketing Solutions, Medical Tourism, Health Care Consulting Services & Solutions, Medical Travel Facilitation, Branding Consultation to Hospitals, Branding Consultation to Health Care Practitioners, Import and Export Solutions, Trading Solutions, We Are Ready To Serve You To Best Meet Your Expectations.
Our Inspiration
Each Activity that We Undertake are Guided by many People and Things that have had a Huge Influence on Us. The Principles that made these People Great, Drives Us in Emulating Their Life's Teachings.
Coming together is a beginning. Keeping together is progress. Working together is success. Excellence is not an act but a Habit.
At JLMM Asia, We Make It So.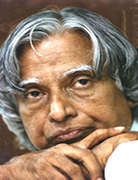 A P J Abdul Kalam
11th President of India
15 Oct 1931 - 27 Jul 2015
People's President, Former Aerospace Scientist, Bharat Ratna.
He will be remembered for His Engagement with the People, especially Children, even after His Presidency and the Books He Authored that Ignited more than a Billion Minds.
Nelson Rolihlahla Mandela
1st President of South Africa
18 Jul 1918 - 5 Dec 2013
Nobel Peace Laureate, Philanthropist, Visionary, Statesman.
He helped bring an End to Apartheid and has been a Global Advocate for Human Rights. A Devoted Champion for Peace and Social Justice in his Own Nation and Around the World.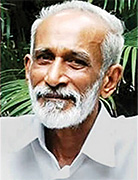 Palam Kalyana Sundaram
Man of the Millennium
Aug 1943 -
Social Activist, Philanthropist, Samaritan.
One Can Get Money in 3 Possible Ways: Earnings, Inheritance, and Donations. But Nothing is More Fulfilling than Being Able to Donate for Charity Out of Your Own Earnings." - PKS
Steven Paul Jobs
Men, Machines and Jobs
24 Feb 1955 – 5 Oct 2011
IT Entrepreneur, Inventor, Pioneer.
Best Known as Steve Jobs, the Co-Founder, Chairman, and CEO of Apple Inc. Widely recognized as a Pioneer of the PC Revolution in the Computer and Consumer Electronics Fields.
Interested To Know More
Please Feel Free To Drop In Your Queries, Comments and Points To Improve.
We Assure You We Will Get Back To You within 8 Working Hours of Receiving Your Message.